FEATURE
DCC731 is lightweight, multiple function stand bag which made you want to go to play golf.
There are 2 types of belts, so you can set it 4-point belt or 2-point belt to suit your preference.
One-sided bottle holder has a cooling function, and the other side one is mesh pocket which you can see inside.
Product image for illustration purposes only. Actual product may vary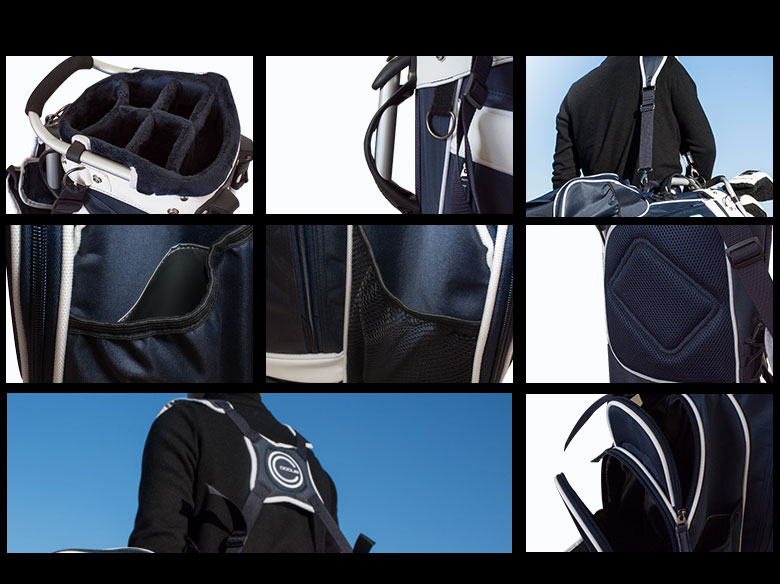 SPEC
Made in China
Color
Navy X White
White X Navy
Black X Tarquoise
Light Gray X Pink
Size
8.5
Material
Synthetic leather , Nylon
Weight
2.8kg
Remakes
Mouth frame:5
4 point shoulder belt
2 point shoulder belt
Hood Cover・Name Tag
| | | |
| --- | --- | --- |
| Price | DOCUS Stand Bag DCC731 | ¥38,000 |
SOLD OUT