FEATURE
Large shallow head has a big sense of security is also projected area, which boasts a high moment of inertia. Just realize a shape appropriate to the "overwhelming kindness".
He caught the ball with confidence in that was set to strengthen the center of gravity angle, build a strong high trajectory in the shallow head and a low center of gravity design.
Also sole dug groove reduces the deflection close to the toe side of the face, keep the caught excessive at the time of toe hit.
Heel side to reduce the slice to increase the deflection by increasing the distance between the face.
~New proposal to hit a long ball with smash factor~
DCD703 driver's  face material is 64 titanium, the face thickness of SS parts is as thin as 3mm, so it good to catch with shallow face and the large center of gravity angle, and realize high draw ball automatically.
The biggest factor of loss distance is the ball which is not caught, the large rubbed slice ball.
The reason why we recommend DCD703 drive is it can improve spectacularly smash factor which is the biggest factor of loss distance.
The greatest part of the coefficient of restitution is the center part of the face.
Therefore, no matter how crank up the coefficient of restitution, you can not get the maximum flying distance unless you hit the ball at the face center.
※ SLE rule conforming model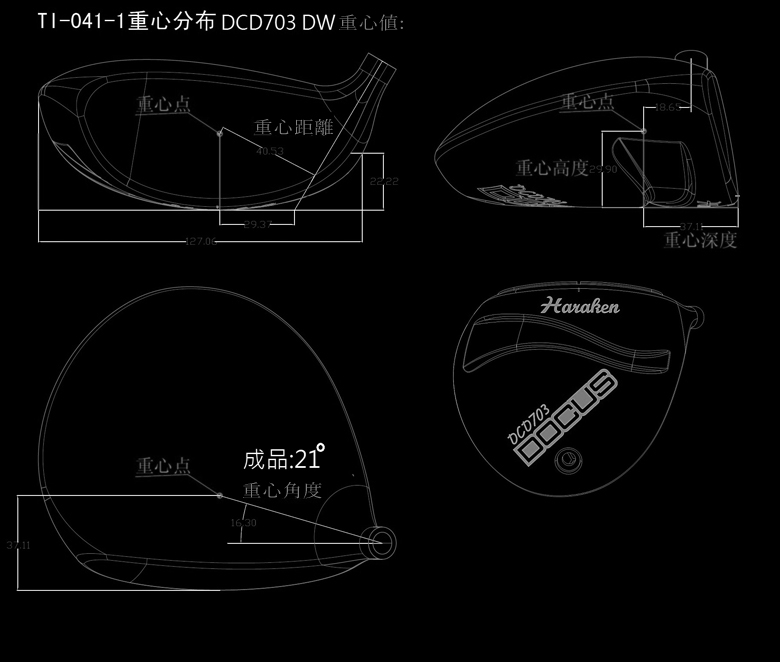 SERIES MAP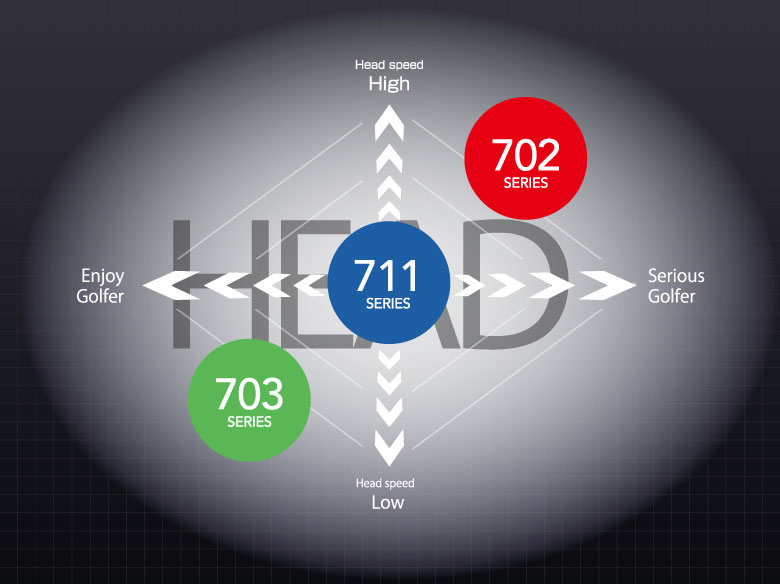 Shaft positioning map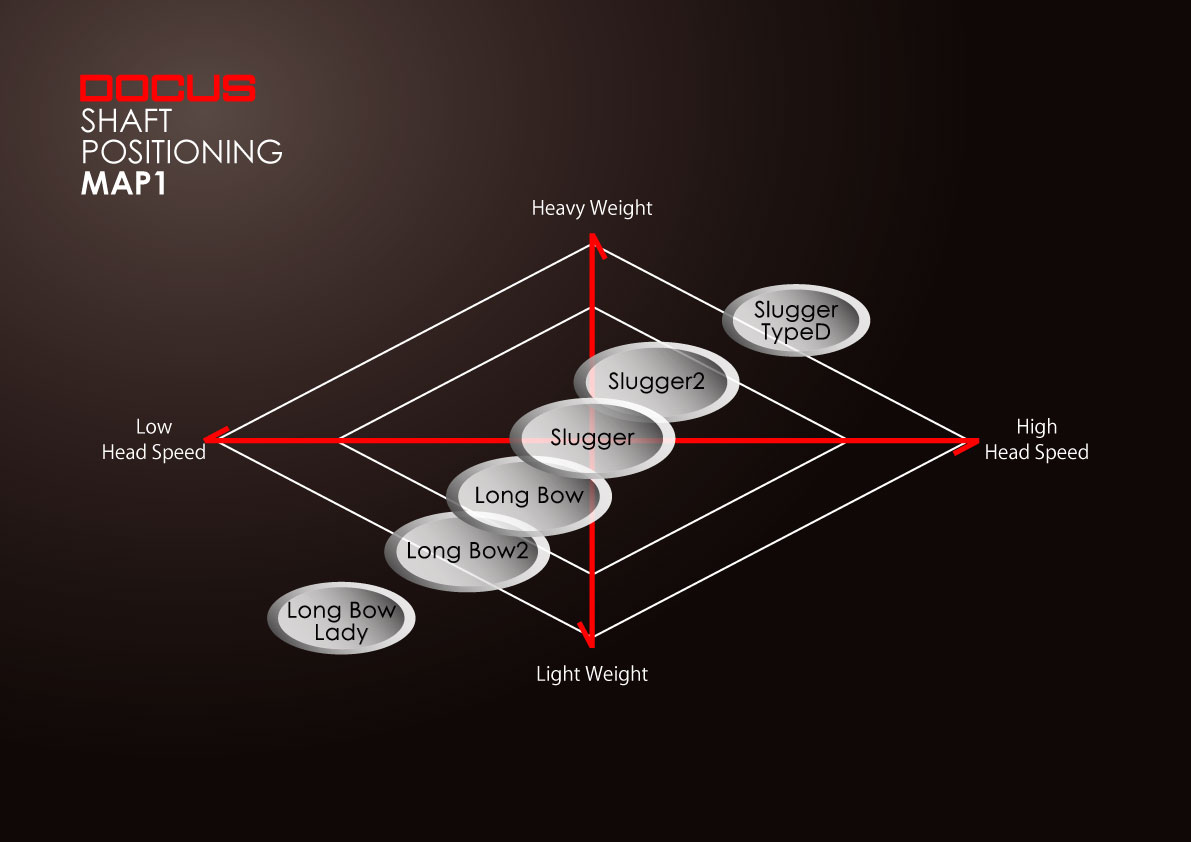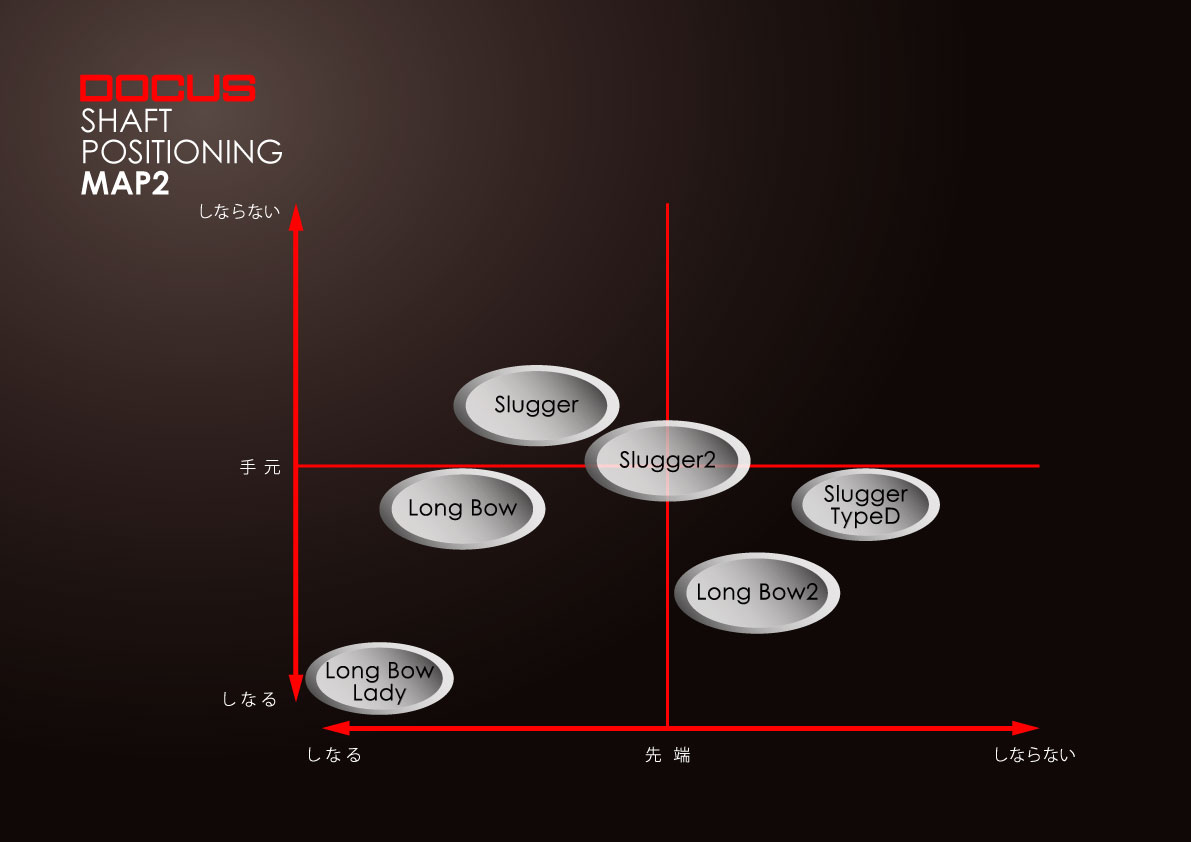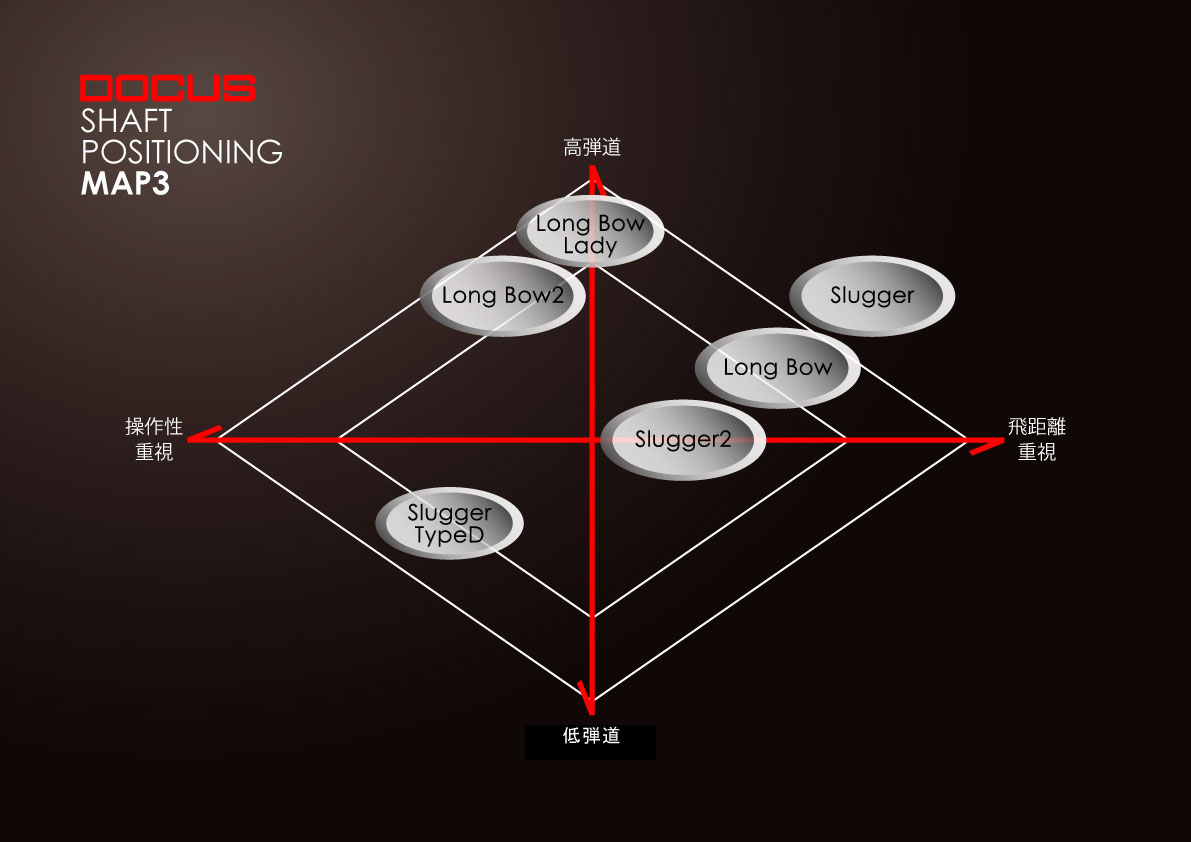 SPEC
Assembled in JAPAN
Head
Material
Face: 15.3.3.3 titanium,
Body: 6-4 titanium
Manufacturing process
Casting, black IP
Loft(°)
9.5 / 10.5
Lie(°)
60
Volume(cc)
460
Head Weight(g)
195
DOCUS Slugger Shaft
Flex
R / S / X
Shaft Weight(g)
54(S)
Length(Inch)
45.25
Blance
D1.0
Kick Point
Mid(S)
Torque(°)
3.4
Total Weight(g)
R:299 / S:301 / X:303
DOCUS Slugger Type D Shaft
Flex
SR / S / X
Shaft Weight(g)
65(S)
Length(Inch)
45.25
Blance
D1.5
Kick Point
Mid
Torque(°)
3.3
Total Weight(g)
SR:310 / S:312 / X:315
DOCUS Slugger2 Shaft
Flex
SR / S / X
Shaft Weight(g)
60(S)
Length(Inch)
45.25
Blance
D1.0
Kick Point
Mid-Low
Torque(°)
5.2(S)
Total Weight(g)
SR:304 / S:307 / X:312
DOCUS Longbow Shaft
Flex
R / SR / S
Shaft Weight(g)
46(S)
Length(Inch)
45.5
Blance
D1
Kick Point
Mid
Torque(°)
4.5
Total Weight(g)
R:286 / SR:288 / S:290
DOCUS Longbow 2 Shaft
Flex
R / SR / S
Shaft Weight(g)
45(S)
Length(Inch)
45.5
Blance
D1
Kick Point
Low
Torque(°)
5.5
Total Weight(g)
R:286 / SR:287 / S:289
価格
DOCUS Slugger Shaft-mounted mode
¥92,000
DOCUS Longbow Shaft-mounted mode
¥87,000