FEATURE
Aim for sharpening, precision ballistic.
By winding the 6-axis carbon in the full length,
Realized unusual directional stability.
With a moderately strong tip rigidity, it also makes it possible to feel the running of the head.
Combines overwhelming distance and directionality,
It is the birth of RADAR SHAFT that aims far away targets.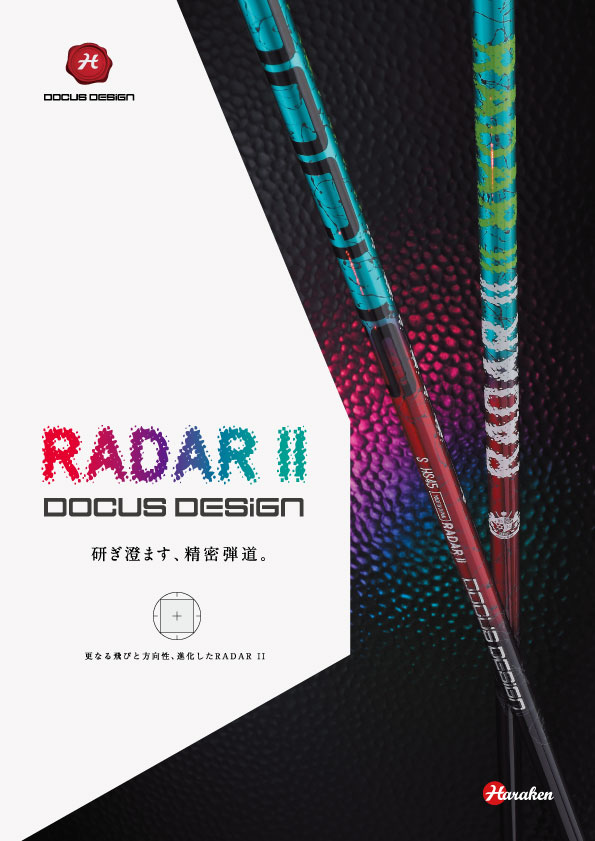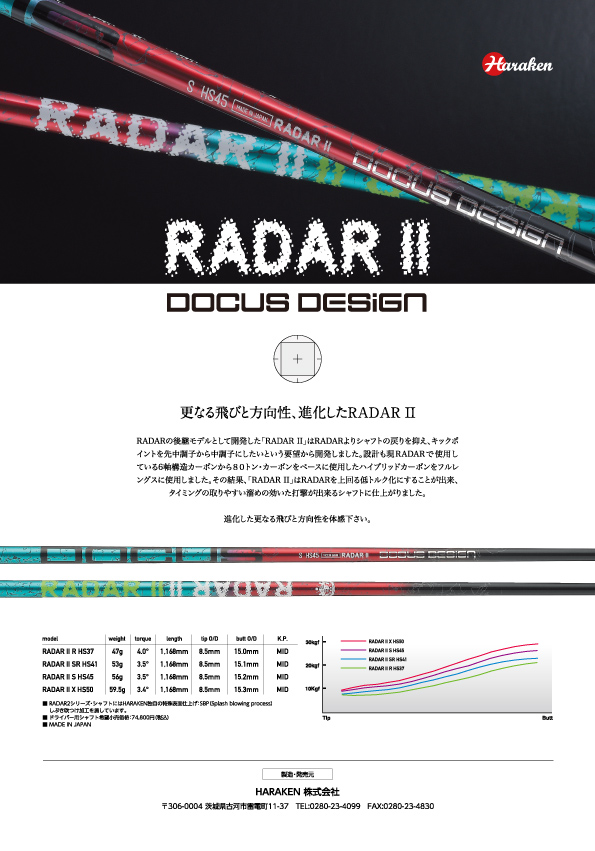 SPEC
Made in JAPAN
Model
Flex
Length(mm)
Weight(g)
Tip(mm)
Butt(mm)
Torque(°)
Kick Point
RADAR2
R HS37
1.168mm
47
8.5
15.0
4.0
Mid-High
SR HS41
53
15.1
3.5
S HS45
56
15.2
3.5
X HS50
59.5
15.3
3.4